DECORATIVE COPPER PINS
Very classy, made to my design or yours.
We have done company logos (makes a nice, personal gift for your employees, or your loved one).

Design shown below is the sign language for "Love"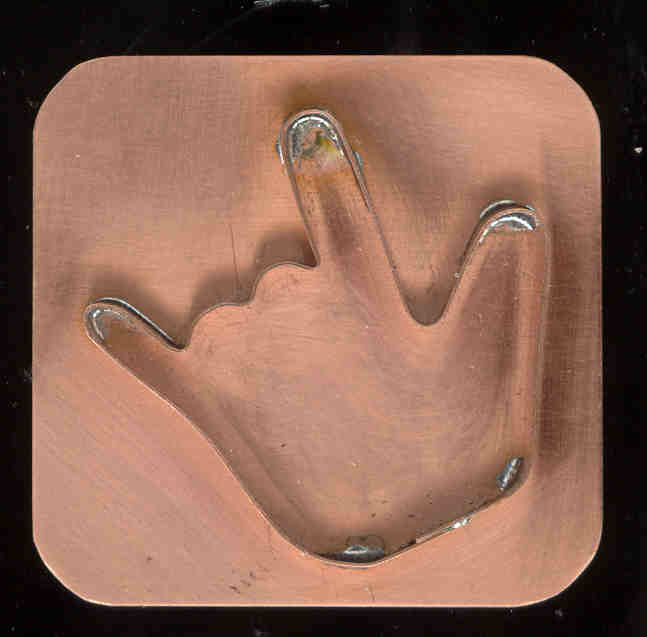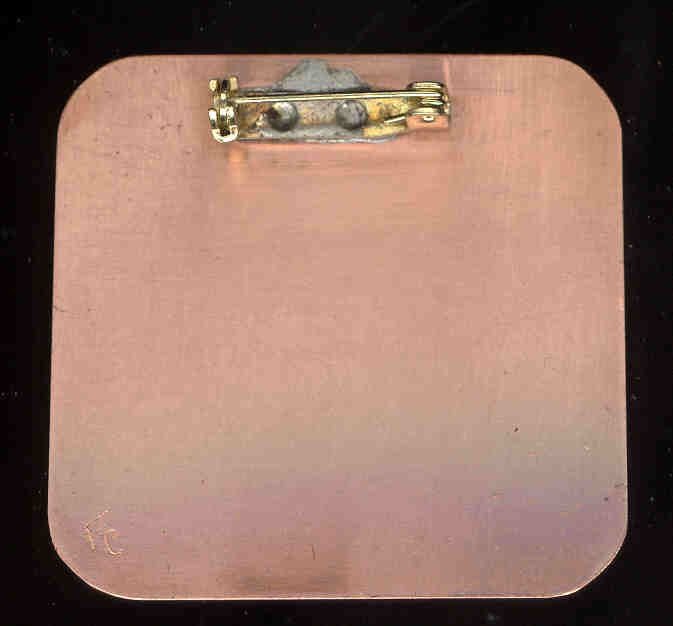 Email a simple design, and maybe FrankenCutters can make a pin out of it.