Copper Bracelets

Some folks believe exposure to copper helps guard against arthritis. We're not doctors, we don't know. But they are very pretty!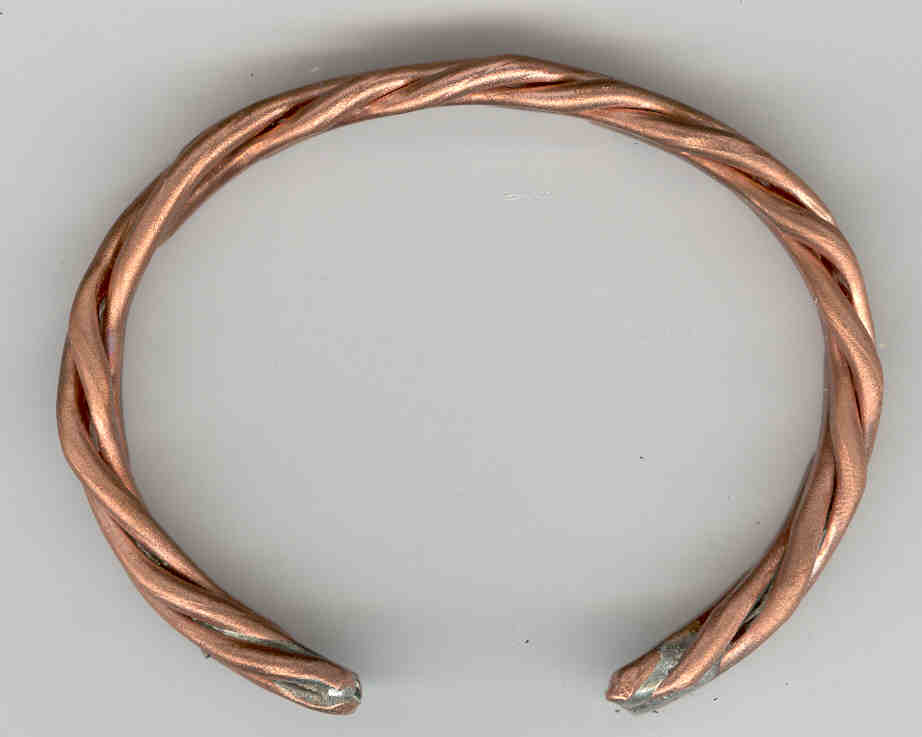 Sizes:
Small (inside width 2")
Medium (inside width 2 1/2")
Large (inside width 3")

(Bracelets can be shaped to fit by bending)

Bracelets are custom made to order now, please inquire as to price and availability.